L O Y A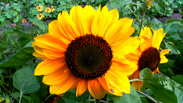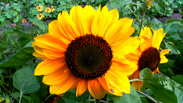 P e n t a c o s t!
ENJOYABLE FEAST
After the Ascension the disciples stayed in Jerusalem a little longer. For the Lord Yashua (Jesus) had command them to stay there and wait for the promise of the Father, which they would receive (Act 1:4).
But he didn't told them, when precisely that would happen. It had to be a surprise, for a surprise comes unexpected, otherwise it isn't a surprise anymore.
And it became a double surprise, the greatest Surprise For Ever did not come on a common day, but on the Feast of Weeks. That is the Feast of Ingathering, the firstfruits of the wheat harvest. Thereby thanksgiving and sense of sin were shown to the Lord Lord.
This feast was determined [by the pharisees] on seven full weeks after Passover (Cruxifixion Day) in stead of seven full weeks as from the day of Ingathering (Day of Resurrection). Seven weeks after Passover is the fiftieth day after the Great Sacrifice For Ever.
Fiftieth in Greek is 'pentakostè'.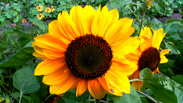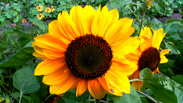 And the Biggest Surprise For Ever was ofcourse the Holy Gost of God.
He especially brought power (act 1:8) for the believers to may testify of the risen Lord Yashua (Jesus). But the Holy Gost ofcourse is much more.
And with Him everything turns around the Light and driving out the Darkness.
For He comes to glorify the Lord Yashua (the Light) and to convince the people of their sins (the Darkness).
Therefore the final objective of the believer is 100% Light, and not half-half or so. For who really has the Light, does not have darkness in oneself anymore.